Course Finder
If you are interested in why some families are more prone to disease and how to use biotechnology to produce drugs and other products, then a degree in Genetics could be for you. Genetics is the scientific study of heredity – how information is passed from one generation to the next. You will study developing new areas, such as personal genomics, which uses DNA sequence to determine health and ancestry. The UCD Genetics degree also covers genetic engineering and biotechnology, transgenic animals, genetically modified plants, medical genetics, molecular evolution, developmental biology, DNA fingerprinting and bioinformatics.
Download the UCD Science Undergraduate Courses Entry 2023 Brochure (pdf)
For more information regarding this course, please click
School of Biomolecular and Biomedical Science
This is a sample pathway for a degree in Genetics. Topics include evolution, genetic disease and biotechnology, as well as core modules in biomolecular and biomedical science.
First Year
Biology • Chemistry • Mathematics • Optional Science modules • Elective module
Second Year
Genetics • + 2 other Science subjects • Elective modules
Third Year
Genetics • Elective modules
Fourth Year
Genetics (includes a research project).
Timetables & Assessment
Each student will have their own timetable based on their individual module selection. This is a full-time course and classes may include lectures, practicals and tutorials, depending on the subjects. Students will also be expected to study independently (autonomous student learning). Assessment varies with each module but may comprise continuous assessment of practicals, written exams and online learning activities.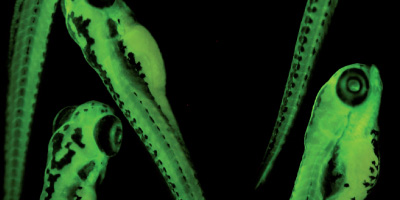 Most Genetics graduates work in:
Hospital laboratories
Biotechnology, pharmaceutical and genomics companies
Forensic science laboratories
Agribiotech and horticulture companies
Food and drink companies
Many graduates study for a higher degree (MSc or PhD), or obtain additional professional qualifications, such as in medicine and dentistry.
MSc programmes at UCD include the areas of Biotechnology, Biotechnology & Business and Biotherapeutics.
Genetics students in third year have studied in:
University of Amsterdam, the Netherlands
University of California, Irvine, USA
University of Connecticut, USA
Queen's University, Canada
Genetics students also have the opportunity to carry out their fourth year project at the University of Copenhagen, Denmark.
"I have had a lifelong passion for science, so choosing to study Science at UCD was the perfect choice for me. Genetics was by far my favourite subject because it is such a fundamental area of study for all of biology. Modules offered to you in Genetics range from studying microbial genetics, evolution and phylogenetics, human genetics and disease, and my personal favourite, plant genetics. Another aspect of this course that was very appealing to me is that you can do a mix of "wet lab" practical work, and bioinformatics, so you develop a wide range of up-to-date skills for further research or industry work. I am now pursuing a PhD in plant genetics in UCD, and I use the skills and knowledge I obtained from my undergraduate degree every day."
Grace Pender, Graduate