Course Finder
The BBL degree combines law and business into a single degree, providing you with an ideal skill-set for the commercial world and offering valuable career flexibility. BBL graduates are uniquely equipped with the analytical and advocacy skills that arise from a legal training, combined with the numeracy and financial literacy of a business degree.
For more information regarding this course, please click
School of Business
First, Second & Third Year
During your first three years you will study both business and law modules in equal measure and you will learn how these two disciplines interrelate. In addition to studying core Law degree subjects, such as Contract Law, Tort Law and EU Law, you may also choose from a large variety of other law modules including:
Revenue Law
Commercial Law
Intellectual Property Law
Employment Law
The range of business modules includes:
Accountancy
Management
Finance
Economics
Marketing
Fourth Year
According to your preference and career plans, you can choose to specialise in Law or Business.BBL students may choose clinical legal education modules offered at the Clinical Legal Education Centre (CLEC), including Competition Law in Practice, Alternative Dispute Resolution, and Advocacy & Mooting.

Note: The intensive nature of the BBL degree means that you will not have time to take extra modules as part of UCD Horizons.

You will attend lectures and tutorials, in addition to engaging in study and preparatory work.

Assessment is through a combination of end-of-semester examinations, essays and group work projects.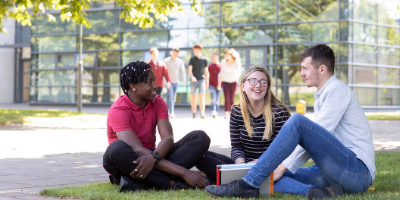 BBL students can select the modules necessary for legal professional recognition, which will allow you to go on to qualify as a solicitor and barrister, and work in legal practices in Ireland or abroad. Graduates can also pursue careers in:


Accountancy
Finance
Tax consultancy
Corporate banking
Business analysis

BBL graduates also have the option of pursuing postgraduate qualifications in either Law or Business.
BBL students can apply to spend a semester of third year on exchange in overseas universities including:


University of New South Wales, Sydney
Leopold-Franzens- Universität Innsbruck
Università Commerciale Luigi Bocconi, Milan
Universidad Carlos III de Madrid
"I chose Business and Law because I wanted to keep my options open and it was one of the best decisions I have ever made. UCD's Business and Law is ideal for those who are unsure of their future career path, as the flexible programme allows students to experience both areas in depth. We get access to two world-class schools, fascinating lectures and engaging assignments and reading. The dual exposure gives students a unique multidisciplinary perspective, which is highly valued by employers."
Rory Clarke, Bachelor of Business and Law, Year 3