Course Finder
Physics with Astronomy & Space Science seeks to apply the fundamental laws of Physics to explain observations of the Universe, made using ground and space-based instrumentation. The degree is primarily a Physics degree with specific modules on the applications of Physics and will develop your skills in problem solving, data analysis, computation, and experimental techniques.
Download the UCD Science Undergraduate Courses Entry 2023 Brochure (pdf)
For more information regarding this course, please click
School of Physics
This is a sample pathway for a degree in Physics with Astronomy & Space Science. Physics topics include relativity, electromagnetism, quantum mechanics, thermal physics, optics and lasers, atomic and nuclear physics, particle physics, condensed matter physics and medical physics. Practical training includes core experimental skills and specialised laboratories on astronomical detectors and image processing.
First Year
Physics • Mathematics • Astronomy & Space Science • Optional Science modules • Elective module
Second Year
Physics including Exploring the Solar System • 1 other Science subject • Elective modules
Third Year
Physics including Stellar Astrophysics & Astronomical Techniques • Elective modules
Support is provided for students applying to summer internship programmes, e.g. at ESA. UCD Physics offers research experience to undergraduates, including in Astrophysics and Space Science research groups.
Fourth Year
Physics including Galaxies and Observational Cosmology. Students participate in a week-long field trip where they gain hands-on experience at a professional observatory.
Timetables & Assessment
Each student will have their own timetable based on their individual module selection. This is a full-time course and classes may include lectures, practicals and tutorials, depending on the subjects. Students will also be expected to study independently (autonomous student learning). Assessment varies with each module but may comprise continuous assessment of practicals, written exams and online learning activities.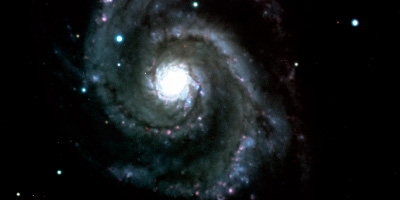 The UCD Physics with Astronomy & Space Science is an Institute of Physics-accredited degree, which positions graduates to go into the rapidly growing space sector. There are opportunities for well-qualified graduates to work with major space agencies, such as ESA and NASA, or with space companies. Graduates are also qualified to go into areas such as medical physics, meteorology, semiconductor technology, energy, ICT and finance.
Graduates may apply for MSc programmes such as Space Science & Technology. They may also pursue research through PhD programmes in Ireland and abroad in many fields of physics.
Students can apply to study for a trimester or year in third year in a number of universities worldwide, including:
University of California, Berkeley, USA
University of California, Santa Cruz, USA
San Jose State University, California, USA
University of Melbourne, Australia
"Choosing to study UCD Science allowed me to explore all aspects of Physics during my first two years of study. I chose to specialise in Physics with Astronomy & Space Science because it places me firmly on the known universe's frontiers. Every day I step into the lab, I do not know where I might travel in the universe and what I might learn. UCD Science has given me opportunities to follow my passions from working on research using world-class telescopes to introducing me to the UCD Science Society where I've made friends that I consider family. When I graduate, the toolbox of skills Science DN200 has provided will truly let me reach for the stars and pursue a career or further studies in the space sector."
Owen Johnson, Student