Course Finder
This degree focuses on the biological aspects of environmental science. It equips students with a strong background in ecology and its application to environmental assessment and management. Marine, terrestrial and freshwater ecosystems are studied through the disciplines of plant, animal and microbial ecology, evolutionary biology, conservation biology, global change biology, pollution biology, soil science and wildlife ecology. There's a strong emphasis on vocational skills and links with industry. Core modules include mock environmental impact assessment, field-based sampling in Ireland, Spain and Costa Rica, and guest lectures from environmental managers and consultants.
Download the UCD Science Undergraduate Courses Entry 2023 Brochure (pdf)
For more information regarding this course, please click
School of Biology and Environmental Science
The degree reflects the integrated multidisciplinary approach required in modern environmental research and ecosystem-based management. Topics include animal diversity and evolution, wildlife and fisheries, ecology and environmental microbiology, environmental impact assessment and biodiversity. This is a sample pathway for a degree in Environmental Biology.
First Year
Biology • Chemistry • Mathematics • Optional Science modules • Elective module
Second Year
Environmental Biology • + 2 other Science subjects • Elective modules
Third Year
Environmental Biology • Elective modules
Fourth Year
Environmental Biology (includes an Environmental Biology research project that is self-selected to suit students' interests).
Timetables & Assessment
Each student will have their own timetable based on their individual module selection. This is a full-time course and classes may include lectures, practicals and tutorials, depending on the subjects. Students will also be expected to study independently (autonomous student learning). Assessment varies with each module but may comprise continuous assessment of practicals, written exams and online learning activities.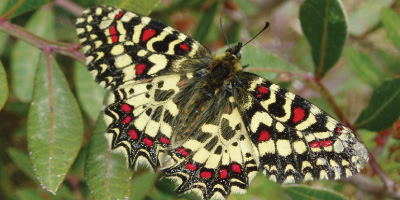 Environmental Biologists pursue a wide range of careers, such as:
Fisheries managers
Environmental consultants
Habitat ecologists
Pollution biologists
Wildlife and conservation officers
National park supervisors
Technical and scientific officers
University researchers and professors
Graduate opportunities are also available for students to pursue MSc or PhD programmes. Taught MSc programmes that can be pursued by Environmental Biology graduates at UCD include Applied Science (Environmental Science), Environmental Sustainability (Online) and Global Change: Ecosystem Science and Policy.
Students in third year have spent time studying at the following universities:
University of Auckland, New Zealand
University of California, Santa Barbara, USA
University of Melbourne, Australia
I had the opportunity to travel to the Costa Rican Rainforest for a two-week field trip with my classmates and lecturers. The trip to the rainforest allowed us to put the theory we had learned into practice. We had the chance to advance our skills in field sampling, monitoring and data handling and we also got to live in one of the most biodiverse ecosystems in the world with pumas, monkeys, parrots, giant butterflies and snakes. I was a member of the Choral Scholars of UCD, as well as President and Co-Founder of UCD Women+ in STEM Society. Being a Choral Scholar has been fantastic because I have been able to earn academic credits, record CDs and travel to New York to sing in Carnegie Hall!
Sadhbh McCarrick, Graduate