UCD New York Alumni: Panel Discussion & Networking Reception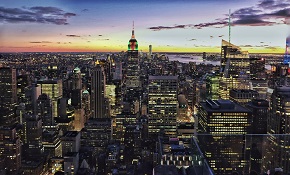 Tuesday , 16 October 2018 - 18:30
Join us at the Mutual of America for an evening of learning, discussion & networking on Tuesday October 16th 2018. A panel of New York based alumni including Julie Kavanagh, Account Executive at Salesforce, Kevin Lowe, VP Sales at Newswhip, Stephen Smith, Director of Growth Marketing, Link AKC, & Ross Hartnett, Senior Account Manager at Snapchat Inc, will share their insights, experience and expertise at the event titled ''Marketing and converting leads in a saturated market: Winning strategies to optimize your sales funnel into 2019'' which will be chaired by Trevor Madigan, Managing Director at the Vision Lab.
Event details:
Date: Tuesday 16th October 2018
Venue: Mutual of America, 320 Park Avenue, (between 50th & 51st St.) New York, NY 10022
Dress code: Business Attire
Enjoy an open bar and hot hors d'oeuvres.
Running order for the event:
Welcome Reception - 6:30pm
Panel Discussion - 7:00pm - 8.00pm
Close - 9pm
Please note: The charge for this event is €25.00 (approx $30.00). Drinks and canapes will be served at the venue. Places are strictly limited so please register below to secure your place.
We hope that you will be able to join us and we look forward to seeing you on October 16th.
---