Course Finder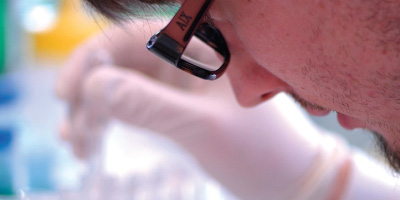 In this degree, you will explore life at the molecular level. This will enable you to pursue a career in biomedical and biomolecular science. The Biochemistry & Molecular Biology degree course explores the chemistry of living organisms and cells. It involves the study of the molecules that play a role in the function of the cell and the molecular basis for changes in the cell and tissues that can lead to disease. Biochemistry and Molecular Biology form the foundation for understanding all biological processes and occupy a central position in modern biological and biomedical research.
Download the UCD Science Undergraduate Courses Entry 2023 Brochure (pdf)
Lectures are delivered by staff of international renown in their field, many of whom are practising toxicologists. Study days and e-learning are utilised to maximise flexibility in how students manage their study time.
Highly trained faculty in the area of Toxicology deliver the course content
Guest speakers deliver 'state of the art' contributions
Content has been approved by the Register of Toxicologists in Ireland
For more information regarding this course, please click
School of Biomolecular and Biomedical Science
This is a sample pathway for a degree in Biochemistry & Molecular Biology. Topics include structural biology, molecular biology, metabolism and disease, cell signalling and communications, cell biology and biochemistry.
First Year
Biology • Chemistry • Mathematics • Optional Science modules • Elective module
Second Year
Biochemistry & Molecular Biology • + 2 other Science subjects • Elective modules
Third Year
Biochemistry & Molecular Biology • Elective modules
Fourth Year
Biochemistry & Molecular Biology (includes a research project in diverse areas, such as protein engineering, neurochemistry, cancer studies, the regulation of gene expression, molecular immunology and endocrinology)
Timetables & Assessment
Each student will have their own timetable based on their individual module selection. This is a full-time course and classes may include lectures, practicals and tutorials, depending on the subjects. Students will also be expected to study independently (autonomous student learning). Assessment varies with each module but may comprise continuous assessment of practicals, written exams and online learning activities.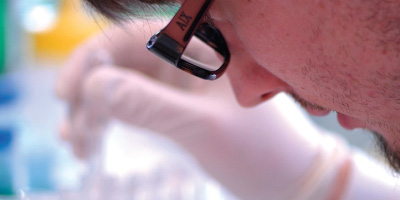 Graduates in Biochemistry & Molecular Biology can find employment in:
Pharmaceutical companies
Biotechnology companies
Forensic science laboratories
Hospital and clinical laboratories
Food and beverage companies
Graduates are eligible to apply for a range of MSc programmes in Ireland and abroad, in areas such as biotechnology, imaging and microscopy and molecular medicine. Graduates can also pursue a PhD in universities in Ireland and abroad in areas such as medical research, drug development and biomedical science.
Students in their third year have spent time in:
Ruprechts-Karls-Universität, Germany
University of Edinburgh, UK
University of California, San Diego, USA
University of Chicago, USA
Students in their fourth year have spent time
"I chose to specialise in Biochemistry & Molecular Biology because it answered a lot of the questions that I had about how cells work. The course provided me with an understanding of proteomics, metabolism, and immunology. It also gave me an insight into how and why disease occurs, whilst highlighting that a fundamental understanding of cell biochemistry is critical in treating and curing disease. I received a scholarship to undertake a summer research project on Alzheimer's Disease. My final year thesis on Type 2 Diabetes was immunology-based. Since graduating, I have received a PhD Scholarship from Breakthrough Cancer Research to pursue a research project on Oesophageal Cancer."
Maitiú Ó Murchú, Graduate