Course Finder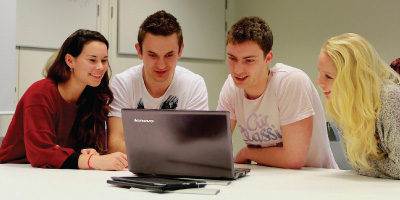 The Masters in Rural Environmental Conservation & Management enables students to develop a comprehensive understanding of the rural landscape, the environmental challenges facing it and to develop the necessary skill set to respond to these challenges. This is facilitated through an integrated assessment of the complex relationships between land management practices (particularly agricultural practices), environmental conditions (climatic, geological etc), national and international policy, and the sustainable management of natural and cultural resources within the rural landscape.
Download the course brochure (pdf)
The emphasis placed on understanding the implications (positive and negative) of agricultural management on natural and cultural resources, makes this a unique programme in the area of rural conservation and management.
Students have the opportunity to undertake field trips, will acquire practical field skills such as plant identification, and have an opportunity to implement these skills within projects.
Students will receive contributions from a range of experts relevant to rural conservation management.
For more information regarding this course, please click
School of Agriculture and Food Science
How do I apply?
The following entry route(s) are available:
Description
ENTRY
Duration
Application Opening Date
APPURL

Applications are not open for this Course